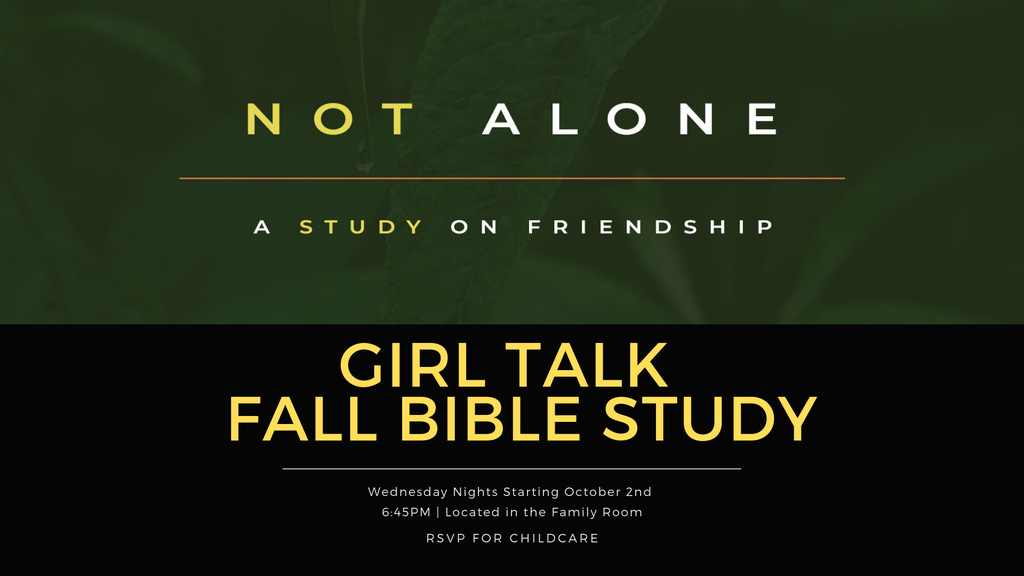 Womens Bible Study
Every week on Wednesday until Nov 13, 2019 from 6:45p to 7:30p
Not Alone: A Study on Friendship
In the six-week study Not Alone, we're going to talk all about friendship: why we need friendship, biblical examples of friendship, and the pitfalls, challenges, and joys of friendship. We're going there--talking about toxic relationships and boundaries, and how to rebuild broken trust. But most of all, we are going to celebrate the encouragement, wisdom, fun, and love that can only come through friends.
Wednesdays Oct 2 – Nov 13 at 6:45 in the Family Room at The Brook (in the main building). We will NOT meet October 30.
Location:
The Brook Church
11416 Spring Cypress Rd
Tomball, Texas 77377
Get Directions